Social & Networking Event Photography
In today's fast-paced world, social and networking events serve as a welcome respite from our busy lives. These events allow us to unwind, socialize, and create lasting memories with friends, family, and colleagues.
Whether it's a small gathering or a large-scale celebration, social events play a crucial role in our lives, bringing people together, providing opportunities for people to come together, celebrate, connect with one another and contribute to a sense of belonging and community. This can be especially beneficial if you're looking to expand your social or professional network.
Social event photography is vital in documenting and immortalizing important moments. Photos serve as tangible reminders of unique experiences, allowing us to relive them even years later. Whether it's friends celebrating a milestone, or colleagues bonding at a corporate event, these images holds immense importance in capturing memories, preserving history and culture, creating lasting impressions, showcasing professionalism, and leaving a lasting impact.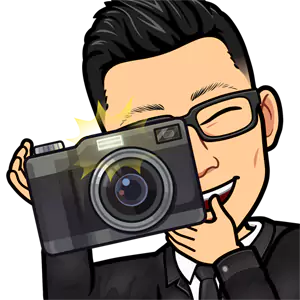 Searching For A Social Event Photographer ?
Hi, I'm a photographer in Singapore specializing in corporate, PR, and social events. Over the past 15 years, I have the pleasure of working on a wide range of events, building a diverse portfolio that showcases my unique perspective and passion for event photography.

Social events are more than just gatherings; they are occasions of celebration, connection, and joy. As a seasoned social event photographer, I've honed my skills to ensure that every image captured reflects the spirit and atmosphere of the event.

By immersing myself in the event's theme and purpose, I can better capture the genuine emotions and interactions that make it special. This level of understanding allows me to anticipate key moments and ensures that no fleeting expression or heartfelt gesture goes unnoticed.

Timing is everything in social event photography. Being able to anticipate and capture those unplanned instances is what sets apart an exceptional photographer. As a keen observer behind the camera, I am always ready to document precious moments that unfolds.

Read More About Me
Why I'm the Photographer You Need

Quality Imagery
Corporate events are diverse in terms of shooting and lighting conditions, and I approach each one with versatility and the ability to turn a simple idea into a unique and innovative image.
From capturing the moment to post-production, I pay careful attention to every step of the creative process to ensure that your event is showcased in the best possible way.

Focus On Purpose
As a specialist in event photography, I know how crucial it is to capture the key moments of any occasion. Focusing on purpose serves as a reminder to me that photos should not only be visually appealing but also serve a purpose and convey meaning.
I strive to offer you a collection of images that can serve multiple purposes, be it for marketing, internal records, or any other relevant use.

Client Oriented
Building long-lasting relationships with my clients is something that I take pride in. Providing exceptional customer service is the key to achieving this.
I understand that clear and honest communication is crucial in fully comprehending my clients' vision. Every client has their own unique objectives, and I make it my priority to meet their photography needs.

Attention to Detail
Having accumulated years of experience in event photography, I have developed a sharp eye for detail, knowing how to find the best angles, lighting, and composition to create great images.
Using my expertise, I am able to to spot the little things that can make a big impact on the overall image, such as the right expression on someone's face, an uncluttered backdrop, or ensuring that the photo features the brand logo or signage.
What To Expect From My Social Event Photography Service
Professionalism
I always maintain a high level of professionalism in my conduct, ensuring that I represent your brand and event in the best manner.
Competitive Pricing
I offer competitive pricing that represents excellent value for money, without compromising on quality or service.
Flexibility
I can be flexible and adaptable to your needs, whether it's adjusting my schedule to fit with the timeline or accommodating requests or requirements.
Creativity
I use a combination of formal, candid, and journalistic photography styles, so that you can get the type of images that best suit your needs.
Quick Delivery
I provide fast turnaround time for your images, so that you can use them promptly for your desired objectives.
Unobtrusive
I understand the importance of being respectful and inconspicuous. I will make sure to prioritize this and the flow of the event is not disrupted in any way.
Frequently Asked Questions
What kind of events do you cover?
I provide photography for various corporate and social events such as:
Award Ceremony
Client Appreciation
Company Branding
Company Party
Company Team Building
Conference
Corporate Networking
Corporate Social Responsibility
Convention
Dinner & Dance
Entertainment
Exhibition
Family Day & Carnival

Farewell Party
Festive Celebration
Gala Dinner
Official Opening
Panel Discussion
Performance
PR & Media Event
Product & Service Launch
Roadshow
Seminar
Store Opening
Trade Show
Workshop
My rates are dependent on the nature, complexity and duration of the event.
I will provide you a quotation with the best prices.
Yes, ACRA registered business.
High resolution 300 dpi JPG images with PDF index sheet.
How many photos do we get?
There is no set limit as it depends on the progression and duration of the event.
The longer your event, the more photos I can capture and supply to you.
However, I focus on providing high-quality photos rather than simply increasing the quantity.
How are the photos delivered?
Images in JPG format compressed into a zip file for online transfer.
Do you retouch the photos?
Yes, all photos are individually touched up to bring out the best image and quality possible.
When can we receive the photos?
Turnaround time is typically 1 to 3 days depending on you event's duration.
For reference:
1 day event – Delivered within 24 hours

2 days event – Delivered within 48 hours
3 days or more – Delivered within 72 hours
Can you provide photos for media release on the same day?
Yes, limited number of photos can be delivered after your event, with prior arrangement and additional fees.
How do I enquire or book your service?
Request For Quotation or Contact Me with information about your event.
Upon confirmation, a deposit fee is required to secure the booking.
What event information do you need?
Please provide the following information:
Event description
Event date
Event location
Event start & end time
Duration of photography required (number of hours)
What time will you arrive?
I will arrive 20-30 minutes before the scheduled start time, unless delayed by circumstances that's beyond my control.
What happens if the event ends later than the scheduled time?
If the event exceeds the scheduled end time or booking duration by more than 30 minutes, an additional charge will apply based on the hourly rate.
Client will be given prior notice in such circumstances.
What happens if the event is cancelled and postponed?
If the event is rescheduled, I will accommodate the new date depending on availability.
For cancellation, 50% of deposit will be retained.
What happens if you have to cancel?
In case of unforeseeable circumstances, illness, or any other factors beyond my control that force me to cancel, I will refund any deposit made.
What are your payment terms?
30 days from date of invoice.
What methods of payment do you accept?
PayNow
Interbank Funds Transfer
Cheque
Online via Visa or Mastercard (+2% surcharge)
Who owns the image copyright?
I own the copyright to all images including rights to use them for my own promotional purposes.
You have usage rights for promotion, marketing, PR and editorial for as long as you need without additional cost.
Will my photos appear on your website?
At my discretion, I may use selected number of photos for self-promotional purposes on my website and online profiles, including but not limited to social media.
Photos will not be sold for any commercial purposes.
I'm excited to hear all about your event!
Let's start by sharing some details with me.